New Year, New Website!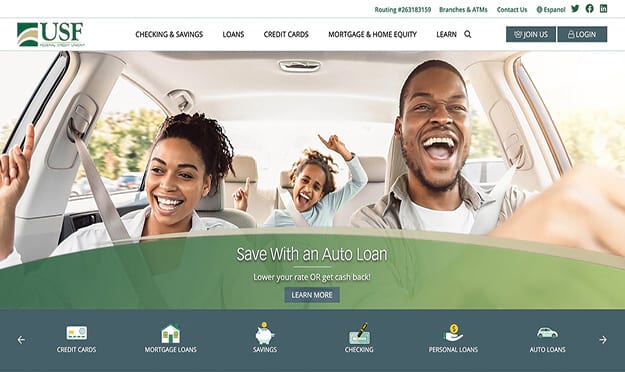 It's a new year and we've got a fresh new look! The new usffcu.com is designed with you in mind so you can enjoy an easier, faster and all-around better experience.
A lot of things should look familiar. You'll continue to log in to digital banking as you always have and any pages you may have had bookmarked from the old website should still work as well.
And a lot of things look different, but for the better. A few enhancements you'll notice include:
Streamlined design and navigation
Faster page load time
Improved compatibility with mobile devices
Greater accessibility with multilingual translation and visual toolkit allowing you to change text size, font and more
We hope you enjoy the new usffcu.com. If you have any questions or need help, please don't hesitate to contact us.
« Return to "Blog"